Database solutions that simply work
Your partner for software development in ENT and ophthalmology
As an engineering company, INNOFORCE specialises in the development of clinical informatics software, particularly for use in the ENT, hearing aid acoustics and ophthalmology fields.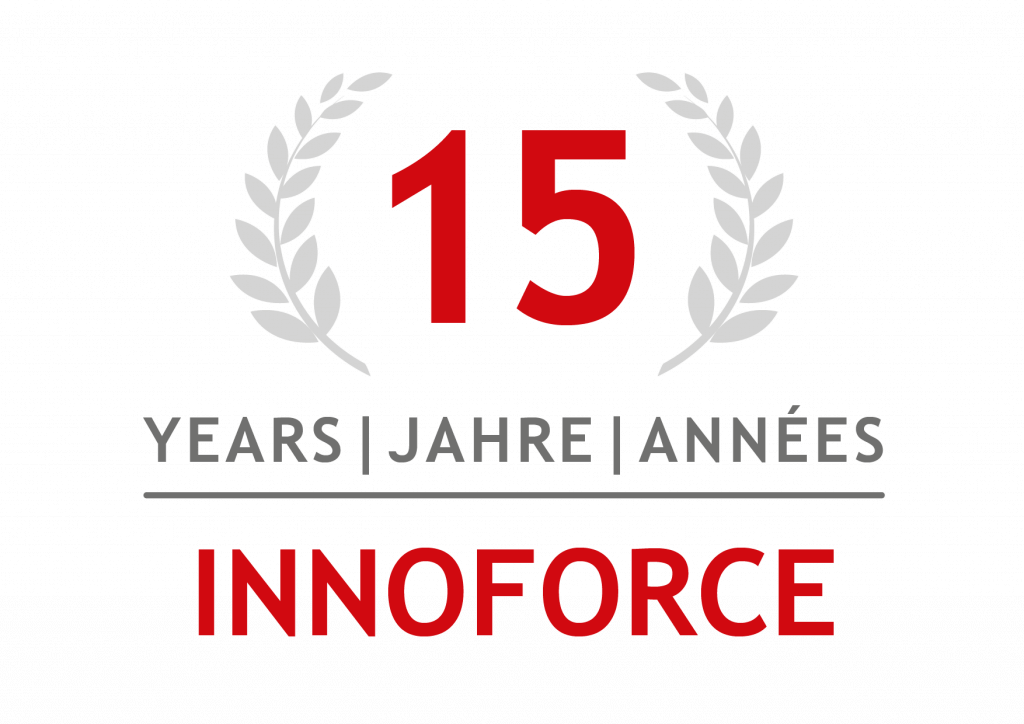 Location-independent and flexible with "Otis – the virtual patient"
You can install the cost-effective Edition Student of Otis on your own computer and practice audiometry whenever and wherever you like.
This Edition Student is particularly appreciated by educational institutions, as it offers their students a high degree of flexibility and at the same time provides the necessary tools to optimally support the students remotely.
The licenses can be purchased directly from the online shop:
We at INNOFORCE not only listen to you, but also speak your "language". You will find a user-friendly database that is optimally tailored to your needs and work processes. 
Looking for a competent partner for your medical online register? INNOFORCE offers the know-how for a successful implementation and smooth operation of register solutions.
At INNOFORCE, you will find experienced specialists in the integration of medical devices (HL7, xDT, DICOM,…) or data migration. We regard interface problems as a challenge as we seek the best solution for your needs.
"An extremely constructive collaborative project with INNOFORCE has resulted in a database program which not only provides complete storage of relevant audiological, surgical, imaging and graphic data but also supplies a rapid and comprehensive statistical evaluation. A system like this is something we've been waiting for a long time!"
"Since we have started using INNOFORCE, all of our data collection has become computerized and automatic to the full extent possible. We have found that we have very little missing data on our patients resulting in significant improvements in our research capability and in our research output. We have been very impressed with INNOFORCE's ability to design solutions for our setup, to troubleshoot the software and to ensure that the software runs as intended. I would highly recommend INNOFORCE as your database platform. "
"With easier access to our data in ENTstatistics, we can provide continuous management improvements, enhance patient outcomes and counsel patients more effectively. With INNOFORCE we feel confident that for us as implantable hearing technology keeps evolving, so too will INNOFORCE's innovative adaptions, enabling us to provide the best care for our patients."
"For the first time ENT surgical statistics can be captured with programs developed by INNOFORCE. Surgical outcomes can be recorded, compared and provide inarguable evidence on the effectiveness of operations and patient satisfaction.
This is a huge leap forward for all patients and practicing surgeons. I urge all surgeons to embrace this program."
"The introduction of the ENT Database has facilitated this work substantially. The statistical analysis and evaluation is possible without support from a statistician, which saves time and costs. We strongly recommend the ENT Database to all clinicians who need a comprehensive and user friendly follow up program."
"It has been a real pleasure to establish the rhinology module in my practice as the team at INNOFORCE has been exceptionally helpful and supportive.
One feature of the program that my patients like is that they are able to complete questionnaires sent to them prior to their appointment in the comfort of their own home."
Prof. Leunig has been specialising in the field of functional endoscopic sinus surgery (FESS) for more than 20 years. Ensuring quality assurance and the documentation of diagnostic findings have always been significant challenges.
With the help of ENTstatistics connected to the hospital's or medical practice's documentation systems, it is now possible to ensure easy and rapid documentation of all FESS procedures.
The quality of a database depends on consistent and structured entry of data in various formats, including text, graphics and images. This is why a user-friendly interface for data entry is so crucial. The processes used in
ENTstatistics
, such as drag & drop functions and clicking on defined text components, make it easy to integrate data entry into the clinic's daily routine.
"It is indeed a great experience to have the ENTstatistics Software of INNOFORCE. I can analyse my surgical outcomes by using this software. Till now I have entered around 50 otological cases within this database. I found it user friendly and easy to handle without any complicated issues.
Thank you INNOFORCE for providing such an amazing software."
"Thanks to the
Diagnostic Manager
all our diagnostic devices are now integrated in the hospital information system. Both old and new audiograms can be looked at in a modern interface. After coupling of the devices further communication went smoothly by mail and video conference."
INNOFORCE is
creative.
innovative.
vibrant.
INNOFORCE is an innovative and dynamic IT company. We are a leading provider of high-quality software for the ear-nose-throat and eye medicine.
Customers in over 50 countries have come to value our pioneering software developed for use in these applications and have got to know us as a reliable service-orientated supplier.