"At SCIC the cochlear implant program of RIDBC we are Australia's largest cochlear implant program, with over twenty sites, looking after over 4000 cochlear implant recipients. We have appreciated what INNOFORCE has by creating a database to hold data related to all aspects of cochlear implant patient care and customising the software to our clinic's needs. With the help of ENTstatistics we have the versatility to streamline result collection; easily generate pre- and post-operative outcome comparisons; we have enhanced report writing; and can perform de-identified grouped data analysis. With easier access to our data in ENTstatistics, we can provide continuous management improvements, enhance patient outcomes and counsel patients more effectively.
It has been a pleasure working with INNOFORCE, who have been able to provide many solutions in an innovative manner. We have direct input from audiology testing, patient questionnaires automatically populating the file and report writing enhancements. The INNOFORCE team have been approachable, considered, and quickly to response.
With INNOFORCE we feel confident that for us as implantable hearing technology keeps evolving, so too will INNOFORCE's innovative adaptions, enabling us to provide the best care for our patients."
"An extremely constructive collaborative project with INNOFORCE has resulted in a database program which not only provides complete storage of relevant audiological, surgical, imaging and graphic data but also supplies a rapid and comprehensive statistical evaluation.
A system like this is something we've been waiting for a long time!"
"Before we moved to the INNOFORCE platform, we collected patient data by using paper questionnaires and data collection documents. This resulted in large piles of questionnaires and data documents filling shelves having not been entered into the system. Consequently, when we came to analyse our data, we found that we had large numbers of patients with missing information. Often, the original paperwork had been misplaced and therefore these valuable patients and datasets become unusable in our research and analysis of outcomes."
"Since we have started using INNOFORCE, all of our data collection has become computerized and automatic to the full extent possible. All our questionnaires are sent to the patients electronically and filled in prior to patient attendance and automatically saved to our database. All radiological findings and endoscopic scores are filled in directly onto the system. Follow-up questionnaires are filled in prior to patient attendance and automatically stored. All patient history, findings and post-operative course is linked to the database.
Now that we have been using the INNOFORCE platform, we have found that we now have very little missing data on our patients resulting in significant improvements in our research capability and in our research output. These questionnaires are also available to use during the patient consultation which is helpful for the patient assessment.
One of the key elements of INNOFORCE is the ability to search the database and to identify key research questions. This was not available to us with our previous database and again opens up the spectrum of research questions that can be asked.
We have been very impressed with INNOFORCE's ability to design solutions for our setup, to troubleshoot the software and to ensure that the software runs as intended. I would highly recommend INNOFORCE as your database platform."
"We use ENTstatistics at our centre for the structured documentation of patient data. The program is also used for evidence-based quality assurance.
In my opinion, the new online questionnaire functionality is of particular value. This allows patients to enter details of their medical history or symptoms themselves on an iPad or a smartphone. In addition, questionnaires can be sent by e-mail as a link and can be filled out in an Internet browser from home or on the move, for example. As soon as the patient has answered the questions, they are transferred to the system and displayed there."
"Patients thus take over part of the previously time-consuming data acquisition process. I particularly appreciate the graphical progress display of questionnaire scores in the ENTstatistics dashboard.
The graphical visualization and evaluation of our treatment results is becoming increasingly important. Thanks to ENTstatistics, it is possible to collect the necessary data without any significant additional effort, even in times of considerable pressure to document. This valuable tool should become a standard part of clinical routine.
We have been working with ENTstatistics since 2014 and can no longer imagine life without it!
… many thanks to the INNOFORCE team!"
"Surgery is founded on the basic sciences of anatomy, physiology and pathology. As surgery has evolved with the development of expanded knowledge, experience and new technologies, we are now better enabled to assess accurately the results of surgical procedures and patient recovery. For the first time ENT surgical statistics can be captured with programs developed by INNOFORCE. Surgical outcomes can be recorded, compared and provide inarguable evidence on the effectiveness of operations and patient satisfaction. This is a huge leap forward for all patients and practicing surgeons.
I urge all surgeons to embrace this program."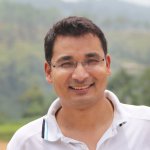 "It is indeed a great experience to have a ENTstatistics Software of INNOFORCE. Now I can entry all my surgical database within a simple file folder. Not only that but I can also analyse my surgical outcomes by using this software. Till now I have entered around 50 otological cases within this database. I found it user friendly and easy to handle without any complicated issues.
Thank you INNOFORCE for providing such an amazing software."
"In recent years, there have been great advances in rhinosurgery with modern technology making it possible to constantly expand the indications for transnasal endoscopic procedures. Scientific study of rhinosurgical interventions require the precise recording of diagnoses and the operations carried out. 
In the everyday work of the clinic, these can be achieved easily with the ENTstatistics Rhinology module from INNOFORCE."
"I have seen the value of this database during my fellowship and was keen to adopt it in my own practice. I have found it of great value to have such a comprehensive Neurotology database in my practice and I am very grateful to the INNOFORCE team for their support and training."
"The otology module of the ENTstatistics database has already been in use for many years in the hospital and clinic sectors. It can be individually adapted to the needs of the user and is compatible with all hospital information systems. It is flexible and can be adapted to undertake specific queries, meaning that multicentre projects of more than one centre can be processed. Statistical evaluation is possible and it offers a significant advantage over the simple data storage provided by hospital information systems (HIS) as it can additionally be used for quality management and control. It is likely that national registers will be increasingly introduced in future for special areas of healthcare. Generally desirable would thus be the availability of an intelligent database system that could automatically identify correlations or could analyse these through links with other databases. ENTstatistics already provides viable ways of dealing with such aspects.
I have been working with ENTstatistics since 2014 and have used it to analyse data from three different medical institutions. Although the types of patients and diagnoses all differ between these institutions, ENTstatistics still provides me with a reliable basis for obtaining an overview of the results in various important areas."
Each year, the ENT clinic at Erlangen's university hospital (under Director Prof. Dr. Dr. h.c. H. Iro) carries out over 600 ear operations, including cochlear implants. At the behest of department head Prof. J. Hornung, ENTstatistics was introduced into the ENT university hospital in Erlangen in 2015 and has significantly helped to manage the vast number of patients and resulting data.
Prof. Hornung and his colleagues are particularly impressed with the fast and structured input of data in the operation theatre. With little training, the ENTstatistics database was adapted easily and flexibly to meet the individual needs and requirements of the Erlangen ENT clinic. All subsequent changes or necessary adjustments to the input masks were made quickly.
In addition to OP documentation, ENTstatistics allows users to get a quick and comprehensive overview of past medical history. Once processed accordingly, existing databases were migrated into ENTstatistics, preventing any data loss. In combination with the now continually updated documentation, this expanded previous data analysis possibilities for scientific purposes enormously.
INNOFORCE worked professionally and competently together with the hospital's IT department to incorporate the ENTstatistics database into the existing IT structure. Once essential basic elements were installed, users could add additional modular elements to the ENTstatistics system. This meant they could adapt it to suit the clinic's internal workflows and technical features, step by step. Using the ENTstatistics software has significantly improved the process of managing, tracking and scientifically analysing ear surgery patients at the ENT clinic of the university hospital.
"The critical analysis of one's results after sinus surgery on basis of objective data and quality of life analyses will become increasingly important. Only those who evaluate their results thoroughly and genuinely can assess what stage they are at and, as the case may be, improve themselves. Symptom scores and quality of life analyses before and after surgery or application of conservative measures are a great tool to understand whether the respective therapy actually helps our patients. The structured sinus database by INNOFORCE helps with this honest analysis in a unique way. Patients may enter the symptom scores themselves, the analysis of the data is intuitive and offers completely new benchmarking options. Every serious sinus surgeon should consider this type of data collection."
"The biggest advantage of ENTstatistics is the digital storage of audiological results and surgical procedures in one common database. Different groups of staff members, such as surgeons, audiologists, psychologists and speech therapists gather their findings and can access one another´s findings easily.
The introduction of ENTstatistics replaced former, predominantly paper-based, results and makes them immediately available at any station within the clinics. During everyday work ENTstatistics enables an easier and faster work-flow."
"For many years Ear and Skull Base surgical procedures in our ENT clinic have been documented pre- and postoperatively in a computer based Register. Until now this has been difficult and time consuming. The data collected however is indispensable for clinical research and the evaluation of surgical outcome. Several published scientific papers from our clinic are based on data from this Register.
The introduction of the ENT Database has facilitated this work substantially. The statistical analysis and evaluation is possible without support from a statistician, which saves time and costs. As all skull base procedures are performed in collaboration with the Neurosurgical clinic the ENT Database is necessary for both clinics. The oral and written preoperative information given to the patients is based on the easily accessible data extracted from the ENT Database. Another advantage of the ENT Database is that it can be designed to fit the demands of different clinics. We strongly recommend the ENT Database to all clinicians who need a comprehensive and user friendly follow up program."
"We have been using ENTstatistics since 2014 and I now have enough data to start producing astonishing reviews of my personal experiences in otology. ENTstatistics enables the surgeon to effortlessly import high-quality photos, radiology and audiology results. Reviewing difficult cases and new techniques has become a pleasure. An easily customisable template system makes it possible to undertake statistical analyses to prove or disprove a hypothesis.
This software is essential for any academic institution and also surgeons who are looking for an easy way to constantly improve their skills."
"ENTstatistics is indispensable in the creation and operation of an otology database. Thanks to the user-friendly interface different users quickly learn how to interact with it. The statistical tools, particularly the evaluation of audiometric data, boost the efficiency of employees and represent an inestimable timesaver.
Thanks to the manufacturer's high-quality customer service the programme can be continuously adapted to our changing demands. The possibilities for interfacing and automatic collection of biomedical data testify to the versatility and effectiveness of ENTstatistics. Its use in a multiple user network is entirely free flowing. A great success!"
"It has been a real pleasure to establish the rhinology module in my practice as the team at INNOFORCE has been exceptionally helpful and supportive. The key has been the speed of their responsiveness and their willingness to interact in real time to customise functions of the program. That INNOFORCE is based in Europe and my practice is in New Zealand has been no impediment at all to the successful implementation of the program. I also greatly appreciate their focus on ORL surgery – as they learn more about the specifics of our surgical specialty the service they provide continues to improve in a manner that would not happen with a generic database program.
One feature of the program that my patients like is that they are able to complete questionnaires sent to them prior to their appointment in the comfort of their own home. Accordingly, they can check details of their medications and surgical history, and also have no feeling of time pressure. The completed questionnaires are displayed on my screen prior to my seeing the patient."
Since 1988, Prof. J. Müller has been extensively involved in computer-based documentation of otology information. In the form of the 'Würzburger Ohrbogen' [Schön & Müller 2002], he established together with F. Schön and under the supervision of Prof. J. Helms one of the largest otology databases worldwide. For Prof. Müller, it is important to have the information on his surgical procedures documented in a structured form so that he can use this source for research and quality assurance purposes.

He now works in the ENT department (Director: Prof. M. Canis) of Munich University Medical Centre where he relies on ENTstatistics that, thanks to its integration in the large hospital documentation system, provides for simple and rapid documentation of all otology procedures even at different workstations and offers additional options, such the new CI functions.
"Not until I was introduced to Mr Wille and the INNOFORCE company did I see successful integration solutions in the ENT field, solutions which are urgently needed today, especially in audiology. I found the collaboration to be very constructive and cooperative, and solutions were always found for every problem. I can highly recommend the INNOFORCE company to anyone interested in network solutions in the ENT field!
The work list greatly speeds up the process of looking up patients, which lets us start the hearing test without delay. You are practically ready to start right away, which makes the audiometry work substantially easier."
"Since 2010 I use ENTstatistics in our clinic.
It is a really great tool for Ear surgeons. It helps in keeping an accurate database with all the required information – either for own information of performance or for statistical evaluation for any research and public presentations. I enjoy the easy adaptation of the different evaluation parameters to my own environment and needs."
"In our clinic set up in the developing world I use the program as the surgeon after performing surgery in the operating theatre, during follow ups in the clinic and for all ear surgical patients for statistical evaluation.
One of the tools I really like because it is so helpful is the ability to recall patients who missed their follow up. We experience it often that patients miss their review. With ENTstatistics we can easily track those patients and call them for review. If patients can easily be called and reminded we help the patients to get a better service and see them again before problems start. In addition we get so much more comprehensive information which we would otherwise miss out.
I enjoy the user friendliness of this program where all necessary data for one patient are easily available – esp. with the Audiogram on hand and the ease to compare the pre and post op Audiogram."
"I would like to say that we find ENTstatistics a very important tool for documentation of otologic examinations and treatments. The data can be assessed and also stored easily in daily practice.
With statistical analysis we can quickly get insight in our clinical work."
"I started to use the ENTstatistics program in 2015 and it has been a real improvement to my practice. The possibility to maintain control of the clinical data of every single patient is invaluable. One feature of the program that I enjoy very much is its flexibility. Starting from the standard setup, I was able to modify it according to my personal requirements, sometimes with the remote help of a member of the INNOFORCE team. Personally, I do not think that there is any other database on the market better able to fulfil the requirements of otologic surgeons."
"ENTstatistics is used extensively in everyday life at the University ENT Clinic Würzburg, one of the most well-known and largest ENT clinics in Germany. For example, ENTstatistics gives me a quick access to all audiological findings.
It is very easy to navigate the timeline through the different test results. ENTstatistics enables me to present and explain to the patients or their parents the course of the hearing loss and the effect of the therapy. The ENTstatistics program is also regularly in use in connection with the weekly patient meetings. It enables all those involved to get a good overview of the existing diagnostics.
ENTstatistics quickly provides the required data for scientific work, the preparation of lectures and the writing of scientific publications while preserving the anonymity of the patients."
"AZ Delta is a supraregional general hospital in West-Flanders (Belgium) and it has 4 facilities in 3 different cities. Therefore, we needed a powerful, yet user friendly system to store ALL our functional test results, from audiometric data to rhinomanometry and videonystagmography, AND make all those results immediately available to the electronic health record system of the hospital, regardless of the location. ENTstatistics does all that and more.
All data and results, wherever they were recorded, can be viewed in an appealing graphical way. The interaction with the hospital EHR is flawless. INNOFORCE has proven a very reliable partner. They deliver a tailored system that does exactly what you want and they do it fast. INNOFORCE also takes care of importing older data from other systems and making these data available in ENTstatistics.
The system is modular, so it can always be adapted should new demands arise. Support is provided quickly and effectively. We highly recommend ENTstatistics by INNOFORCE."
Prof. Leunig has been specialising in the field of functional endoscopic sinus surgery (FESS) for more than 20 years. Ensuring quality assurance and the documentation of diagnostic findings have always been significant challenges.
"With the help of ENTstatistics connected to the hospital's or medical practice's documentation systems, it is now possible to ensure easy and rapid documentation of all FESS procedures."
Dr Toynton has been a specialist otologist for more than 20 years. This is the forth otology database that he has been involved with and he is convinced that it is by far the best. It has always been a challenge to simplify the process of analysing multiple surgical variables and audiological outcomes, but this has now been achieved.
"When designing a database for one's own use it is essential to be able to tailor the data fields to capture the specific information that an individual surgeon, or surgical group, requires. A balance between the amount of different data captured and the ease and speed of use is paramount. The ENTstatistics software provides this necessary versatility and is straight-forward to use. The technical support from the INNOFORCE team is second-to-none."
"At my centre we have adopted ENTstatistics in order to record information from our Head and Neck Cancer Multidisciplinary Team meetings, surgical outcomes and survival analysis. Using a program designed specifically for our specialty makes a real difference in how we do things.
This has been a pivotal first step in the implementation of a national audit program and has been supported by the Garnett Passe and Rodney Williams Memorial Foundation of Australia, the New Zealand Society of Otolaryngology and Head and Neck Surgery, and the University of Auckland.
The support provided by INNOFORCE and the huge amount of work they have put into customising the program to suit my centre's specific needs has been amazing. I have worked closely with them since 2017 and it has been an absolute pleasure."
"The documentation of diagnoses and treatments in electronic form has become standard practice in patient care in recent years. The availability of user-friendly database systems has considerably facilitated our work, not only when it comes to the documentation of diagnoses and therapies but also with regard to our research activities.
During our day-to-day routine work in an outpatient ENT oncological department we have found that the compact storage of patient information in a database significantly increases our efficiency, providing us with more time for actual face-to-face patient consultations as the treatment-related information can be quickly and concisely accessed from any workplace.
The introduction of ENTstatistics has considerably facilitated our ability to access audiological data during our CI and ear consultation sessions."
"With the integration of ENTstatistics, we at the University Hospital Campus in Grosshadern have achieved an enormous improvement in our everyday clinical practice. In particular, the high availability of measurement data pays off time and again. In addition to avoiding the performance of unnecessary measurements, this central database makes it possible to clearly identify discrepancies within the various results. Furthermore, measured values can now be accessed very quickly, for example while the patient is still coming back from the measurement to the doctor's office for a consultation. The technical backups of all data are reliably and automatically carried out on an internal hospital server. This form of patient digitization makes it possible to reduce printing and printing costs considerably."
"The integration of various devices and their results was surprisingly uncomplicated. Not only can modern measuring devices be connected without any problems via XML, GDT et al, but even the simplest programs without such interfaces can always be connected via the PDF Import Manager. This PDF printer assigns the virtual printouts simply and directly to a measurement type, a side and of course, the correct patient.
An outstanding feature is the availability of many measurement results (depending on the medical device) in numerical form, which represents a quantum leap to established systems, especially for clinical research. To this end, month after month, ENTstatistics is adapted more and more to our in-house needs in order to enable smooth data collection in the most automated way possible. INNOFORCE's support is always on our side.
Summing up, ENTstatistics provides a clear, complete and time-saving way of recording all forms, measurements and much more within a clinic, which can later be conveniently evaluated in the scientific field. Without exaggeration, I can say that this database program represents the progress that has been achieved in the IT area of our clinic over the last few years."
"After a long search for a suitable software solution for operation in a larger ENT joint practice, we came across ENTstatistics. We wanted to implement an electronic patient record into the project, one that would connect the practice to the existing hospital information system of the Hirslanden Klinik. We were pleasantly surprised how they took this request into careful consideration from the start.
This positive impression was fully confirmed during the entire project phase as well as in the first weeks of productive operation. The constant accessibility of Mr. Wille and his team meant that problems that came up during day-to-day work with the software could be solved quickly.
The diagnosis of ENT patients increasingly requires a variety of technical examinations. For this reason, the rapid connection of various devices and their software is very important. This functionality, in the given scope, is unique – and reason enough alone to get ENTstatistics.
In addition, the software is constantly available, without downtime – a must for medical purposes. The functions are regularly expanded by way of updates.
Given our experiencing in trying to convert from paper-based patient records to electronic media in various public hospitals, we can only recommend the company INNOFORCE and thank you very much for the successful implementation of our project within a very short time."
The ENT inpatient department was set up by Dr Goesta Schimanski in Lünen-Brambauer in 1983. In the years that followed, it became the Centre for Middle Ear Surgery (ZFM). In 2007, Dr Esther Schimanski, daughter of Dr G. Schimanski, joined the ENT group practice In 2014, she assumed responsibility specifically for middle ear surgery. By 2015, more than 12,000 patients had been treated in 17,000 microsurgical ear operations.
From the outset, an ear documentation book was kept, recording the most important pre-operational and post-operational findings, so that operations and the degree of their success might be analysed, enabling the therapy applied and its quality to be evaluated and assessed critically. At that time, a general assessment and, in particular, an analysis of the audiometry data was possible, but very time consuming and prone to error. In the late 1990s, the digital documentation of all ear operations was introduced using masks, developed by the Centre itself, based on MS Access. Thus, for the first time it was possible not only to conduct a statistical assessment and analysis of the healing outcomes in comparison to the pre-operative findings, but also to assess and analyse the audiometry data. Back then, the transfer of the "old data" from the practice's ear operation book and index card pool took a large amount of time and a lot of work.
"The decision to abandon the old system and switch to a modern scientific ENT database such as ENTstatistics has proven its worth in many ways:
The migration of the extensive database was far easier, faster and more secure than in the past.
The structure is not a rigid one. New data can be integrated at any time.
The system can be adapted flexibly to future developments in medicine and the user's respective concept and organisational structure.
Primarily in the case of audiogram data, queries and assessments are integrated on a scientifically recognised basis.
We GPs who also look after inpatients and who generally do not have the support of the statistics and data mining departments that are available in (university) hospitals can now also obtain an overview of all the details of operations and their outcomes. ENTstatistics has made this possible."
For around 20 years, Dr Moser has been treating a large number of patients at the Paracelsus Medical University's ENT clinic in Salzburg (Prim. Prof. G. Rasp). Since installing ENTstatistics, he has had immediate access from any location to all documented treatment data during his otological consultations. As a result, he has noticed a distinct improvement in personal consultation, not least of all due to the clear time savings in processing and viewing previous findings.
The quality of a database depends on consistent and structured entry of data in various formats, including text, graphics and images. This is why a user-friendly interface for data entry is so crucial. The processes used in ENTstatistics, such as drag & drop functions and clicking on defined text components, make it easy to integrate data entry into the clinic's daily routine. With the help of this software, scientific analyses of audiological data and other evaluations can then be performed, based on the therapeutic measures that have been taken.
"From an IT point of view, the installation with INNOFORCE was once again a pure pleasure. The software meets all our specifications without any reservations. Here, the principle that 'size doesn't matter' has proved to be true once again. If this were always the case, we would save ourselves a great deal of time and trouble each time"
"The tumour module of ENTstatistics is a clearly structured, easy to use database for the systematic and continuous documentation of the results of diagnosis, treatment and follow-up of oncological disorders located in the head-neck region. Particularly worth emphasizing are the rapidity and ease with which data can be entered, the modular options that make it possible to modify and extend it to meet individual user needs and the fact that it can be used to analyse data whenever required."
"All our experience with the ENTstatistics otology database has been positive without exception. It only took a short induction period before all the data on ear operations could be input in the shortest possible time in a user-friendly fashion. The interface communication with our hospital information system (HIS) via HL7, together with the communication with our GDT-linked audiometry systems has been robust and problem-free. It has also been possible for the end-user to configure the program with the minimum of effort to adapt it to the specific situations and classifications in our clinic – thanks at least in part to the rapid response of the INNOFORCE team."
"From the IT perspective, the introduction of the ENTstatistics program in the ENT department of Salzburg General Hospital was a seamless operation. Thanks to the ability of INNOFORCE to react rapidly to meet our needs, the work was very quickly completed.
The program was integrated in our hospital information system (HIS) and linked to our
audiometry devices with the help of INNOFORCE. We had very specific requirements for which InnoForce was able to develop and implement solutions. The system in general has proved to be very stable."
"Thanks to INNOFORCE's skilled employees and the sophisticated, versatile ENTstatistics software, we were able to complete the 'ENTstatistics Introduction with Audiometry Legacy Data Transfer' project in record time. There is an immediate response to specific user requirements. This enabled us to quickly reach a very high level of acceptance during the pilot operation, so we were able to proceed to regular operation sooner than expected."
"Thank you for the messages about the completion of the interface. I would like to express my sincere thanks to everyone involved; you made it very easy for me to set up this interface. Many things would be much easier if every cooperation went as smoothly as this did."
"For a good year now I have been using the ENTstatistics program for documenting tympanoplasties. I find it particularly useful to be able to configure the database to meet my specific needs. I can enter the information on the operations which I find important – namely data on medical findings and surgical techniques besides the audiometric data. There is also no problem in introducing categories retrospectively, so that I now have a database just as I want it.
The data can be filtered later by specific criteria and be evaluated statistically. Operation is simple, and the program is reliable. I am really impressed by the support given by INNOFORCE. I received rapid and helpful support both in installing the program, in operating it and dealing with user problems. The program was a worthwhile investment for me."