"The Diagnostic Manager simplifies the routine of any practice enormously. A programme for all medical findings it is: fast, clearly structured and attractive in design. INNOFORCE's keen and dynamic team has really landed a major coup for ENT departments. All customary manufacturers can be implemented and the modular system is easy on the pocket for all medical practices, whether large or small. Anyone operating not only their patient administration system but also more than two additional diagnostic programs (e.g. for rhinomanometry, ultrasound, audiometry, tympanometry and balance assessment) should take a good look at the Diagnostic Manager."
"INNOFORCE Diagnostic Manager is very user friendly. It combines the different hearing tests, is very flexible and allows you to make comments and changes.
INNOFORCE listens to our requests and is always ready to make developments to integrate our new cochleo-vestibular investigation equipment in a universal format. It is possible to launch medical software from different manufacturers, but it is much more pleasant ‒ and much easier ‒ to see all results on the INNOFORCE platform itself."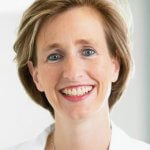 "The Diagnostic Manager is a regular component of our practice in Biel and simplifies the procedure for generating and archiving audiograms. The user interface is very easy to navigate and user-friendly. It only took a very short time to familiarise ourselves with it, which is something we appreciate in our practice's hectic schedule. The audiological results are displayed quickly, are clearly represented over time and can easily be exported and integrated into our electronic practice software.
The Diagnostic Manager's additional expertise function is especially advantageous. This enables us to compile hearing aid expertise reports with barely any extra effort, which saves us a lot of time. We are very satisfied with the Diagnostic Manager and wouldn't dream of working without it."
"Since January 2016 we have been using the Diagnostic Manager in my newly opened ENT practice to manage all compiled results. The program can be easily linked to the patient management software via GDT interface and can be opened quickly and reliably at all times. The Diagnostic Manager sorts our findings in chronological order and arranges them in up to 21 separate categories, presenting them in a clear way. Whether BERA, vHIT, audiograms, DPOAE, tympanograms, allergy tests, caloric tests etc., INNOFORCE's Diagnostic Manager is easy to operate and greatly simplifies the practice's daily routine, since it is no longer necessary to run multiple programs simultaneously.
In addition, all patient data that we receive from external sources, such as physicians' letters, X-ray results and laboratory and surgery reports, are simply linked in PDF format with the digital medical record, so they can be accessed at any time and from any workplace. This is exactly how I envisioned my 'paperless practice management'."
"INNOFORCE's database solutions complement our product range very well. It is now possible to integrate diagnostic data into all conventional clinic and hospital administration programs in an even more convenient way.
In particular, the possibility to store this data in a database regardless of the manufacturer, and to be able to quickly view this information at any time, is an enormous benefit for our customers."
"We have been able to successfully complete several projects in the medical sector with the collaboration of INNOFORCE. This strategic partnership has recently been enhanced with the introduction of the Diagnostic Manager. Using this new software, ENT specialists can save and view their results (including those of tympanometry and audiometry testing) rapidly in a logically structured form – irrespective of the software installed by the device manufacturers. It is also possible to display superimposed audiograms and calculate statistical values. In addition, the program can automatically assign results in PDF format to the corresponding patients."
"One of the major advantages of the Diagnostic Manager is that it can be used to collate results that have been recorded with devices supplied by different manufacturers. This means that newly acquired devices can be easily and rapidly integrated in the existing system. It is only needed to ensure that the necessary device-specific software is in use where the examinations are performed. At the monitor workstations, Diagnostic Manager provides the input for displays. Installation and maintenance are reduced as it is no longer necessary to have the programs of the test devices at monitor workstations. It is also worth mentioning that the integration of the Diagnostic Manager in an ENT practice management software requires the installation of one interface only – something that helps streamline the practice infrastructure. In my view, the Diagnostic Manager contributes toward facilitating the use of our devices. The cooperation between Otometrics and INNOFORCE is, as far as we are concerned, a win-win situation. And this means that the user is also a beneficiary. "
"Thanks to the Diagnostic Manager all our diagnostic devices are now integrated in the hospital information system. Both old and new audiograms can be looked at in a modern interface. The INNOFORCE team first came to our department to observe our equipment and IT environment. After coupling of the devices further communication went smoothly by mail and video conference. If needed the INNOFORCE team is always willing to come over."
"All the state-of-the-art equipment had become less attractive because it was necessary to wait for up to a minute before results were displayed. Things are up to speed again. If I were the boss of Interacoustics or any other company that produces ENT examination devices, I would always offer these in a package with Diagnostic Manager in the future.
With their systems, it is possible to display several examination results on screen together without having to switch from one display to another. The Diagnostic Manager does this perfectly. It is quick and you can find everything you need."
"Our centre for neurotologic functional diagnostics performs between 40 and 70 appraisals a day on audiology and balance disorder exploration. These explorations are carried out at a series of different work stations using equipment from various manufacturers.We required an IT solution enabling us to optimise the use and storage of this data by grouping it together in a single patient record. This was made possible with Diagnostic Manager, which we've been equipped with since March 2016. Whatever examinations were performed and whatever workstation was used, Diagnostic Manager enabled us to group them together and to allowing each physician to access them with ease, in his or her consulting room. One of the strengths of Diagnostic Manager is its compatibility with the numerous exploration systems and its adaptability, which gives us complete freedom to choose when we want to renew our devices. Using this software is simple, practical and intuitive. The support with the appropriation of this software has been a key element in our choice, with a highly reactive representative to assist us in the best possible way. This solution is a major step towards paperless records. After 6 months use, this tool has become an absolute must in our working environment."
"The increasingly time-consuming retrieval of neuro-otological test findings in recent years have become unacceptable for ENT medical practices. For this reason we got in touch with INNOFORCE – a company that has built up a reputation in the hospital sector, particularly owing to the ENT database ENTstatistics. The result of this collaboration is the software Diagnostic Manager for ENT physicians. With the help of this software ENT test findings can be retrieved very easily and, above all, extremely quickly and clearly. The Diagnostic Manager software allows the integration of diagnostic devices from different manufacturers."
"A further advantage of the Diagnostic Manager: the manufacturer-specific software for the respective diagnostic devices will now only need to be installed on the measuring stations; the Diagnostic Manager saves and archives the test findings and integrates them into the medical practice's computer system. For the medical practice this means all test findings are consolidated in one ENT database.
The installation of the Diagnostic Manager is simple and easy, thus saving time and money. Thanks to the Diagnostic Manager the process applied in the ENT medical practice can be optimized, thereby fully revealing the appeal of our devices. Both doctors and their staff benefit from the advantages resulting from the combination of diagnostic devices with the IT software Diagnostic Manager."
"We have been using the Diagnostic Manager since May 2014 in our large ENT Centre in Hamburg; to date, our overall experience of use of the system has been extremely positive. The system makes it possible to efficiently use the many PCs in our network with their different programs that are present in various locations in our practice with its several floors. 
We can now access the various programs, can compare and process data at all of our 40 workstations, something that was previously impossible. The Diagnostic Manager is a very useful and powerful tool that helps optimise procedures in medical practices."
"The considerable interest that has been expressed in the software has again provided evidence that the most pressing concerns of our clients are stability and processing speed.
Our PC network simulation with the aid of a virtual machine has proved convincing. With this in view, we will commence with the initial installation work in the coming weeks. Thank you also for the attractive related offer."
"The Diagnostics Manager from INNOFORCE has helped us take another major step towards the complete digitisation of the ENT surgery. The software has allowed us to integrate findings from existing measuring instruments and newly acquired devices in a uniform and intuitive interface.
The Diagnostics Manager can now send patient data to the device software via the GDT interface, and then read out the findings. There's no longer a need to enter patient data and to print out and scan, plus photographs can be assigned to individual patients in the digital file, where they are easily accessible."
"Work processes have been simplified considerably, the workflow is a pleasure to use and it has led to higher satisfaction levels amongst doctors and assistants alike. It's worth pointing out that the support is exceptional and highly professional, and that at no point during installation do you ever feel like you're on your own."
"Every year at the Sinsheim ENT Centre, some 2000 patients with vertigo are subjected to extensive otoneurological diagnostic examinations using the devices of various manufacturers. Our main problems were reconciling the various different software systems and ensuring the standardised documentation of findings.
Now that we have acquired the Diagnostic Manager, all these difficulties have been resolved as we can access data with the aid of one single software system. Our network can also now operate more effectively following the removal of the many different databases and it has become far easier to install new workstations at which it is only necessary to run the specific device software together with the Diagnostic Manager."
"We should also like to stress the way that our personnel have readily accepted the software following its introduction: without the need for extensive training, the software was readily and quickly adopted – something that tended to be a drawn-out process in the past. The Diagnostic Manager has become an indispensable tool. We should like to express our heartfelt gratitude for this."