1 Database for all neurological diagnostic results
The perfect assistant for the management of your examination findings

Diagnostic Manager is a database program that has been specifically designed for use by specialist neurology practices and hospitals.
You can easily and rapidly load the required information at all workstations and also print these as necessary.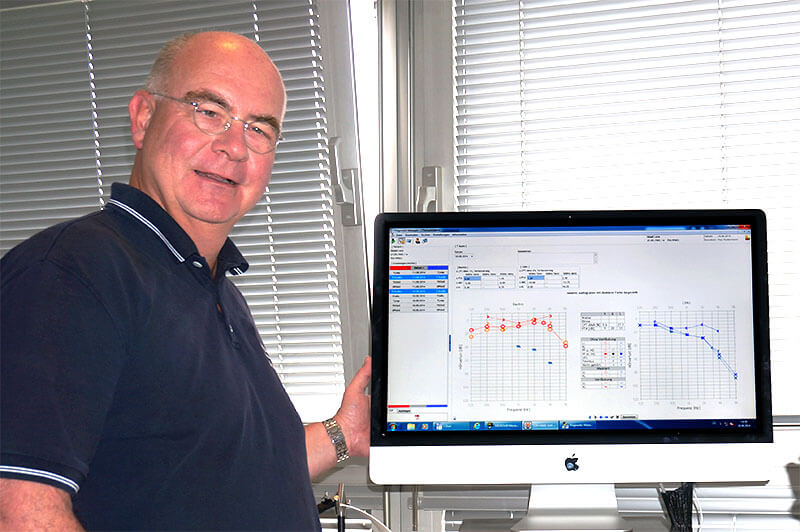 Dr. Frank Becker with the Diagnostic Manager Neuro Clinic in his practice in Hamburg. 
Integration in hospital infrastructures
The Clinic Edition of Diagnostic Manager can be incorporated essentially seamlessly in the existing IT infrastructure of a hospital. The program both keeps the personal data of patients up to date and transmits these to the diagnostic devices. In addition, examination results are automatically transferred in PDF format via a HL7 interface to the HIS, and can thus be viewed anywhere in the hospital.
The Worklist function makes it possible to send work orders from the HIS directly to the Diagnostic Manager via an HL7 interface. The medical staff can then view the current orders in the Diagnostic Manager's clearly designed work list and call them up for processing at the click of a mouse. Thanks to the Worklist function, work processes can be optimised and valuable time can be saved.
Diagnostic Manager has been developed in collaboration with leading manufacturers of neurology-related devices.
All logos in alphabetic order
Would you like to know more about the Diagnostic Manager or do you have any questions? Then contact us today. We would be pleased to receive your inquiry!